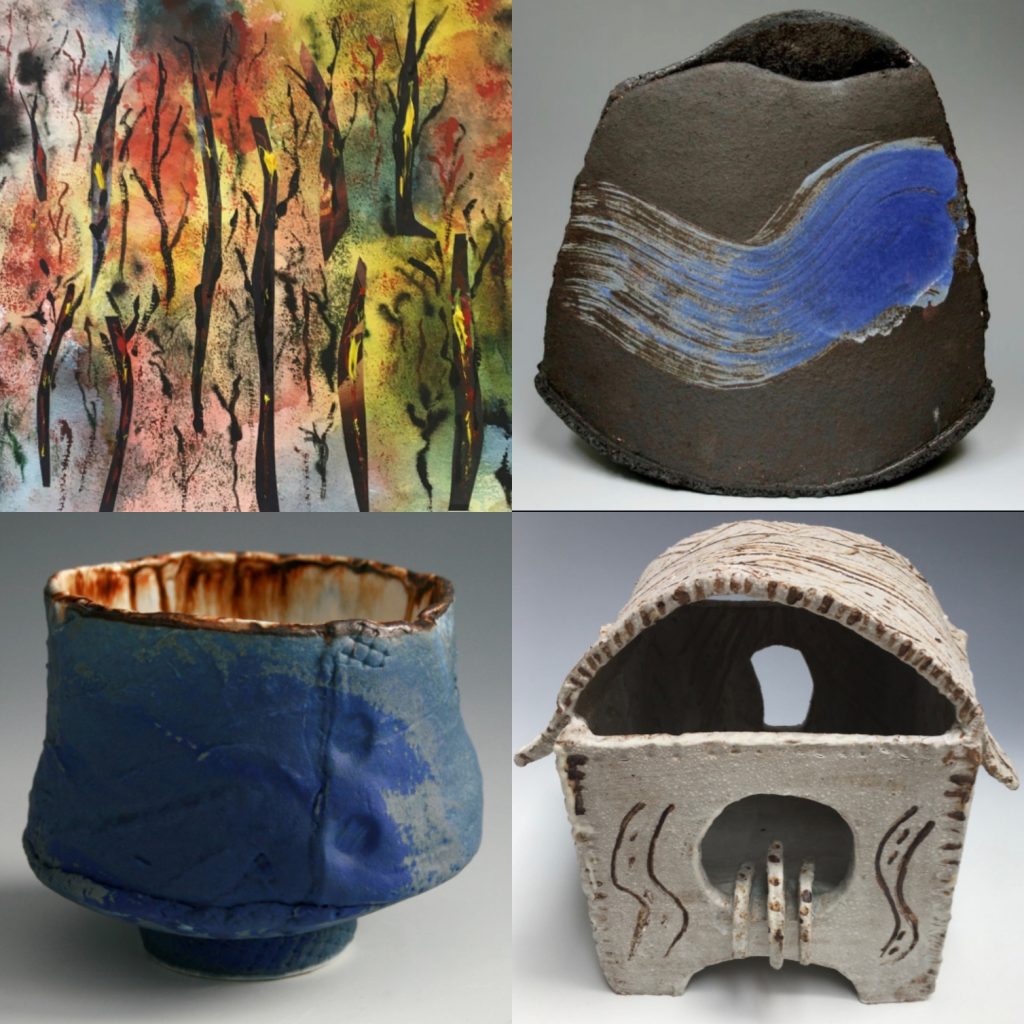 m:m studio ceramics
Ceramics
Unit 7, Broadway Market Mews, E8 4TS
m : m studio ceramics was formed many years ago by Marcio Mattos and Marilza Gouvea, working from their studio on Broadway Market Mews.

Marcio designs and makes sculptural vessels in black stoneware and porcelain paper-clay with sprayed and brushed decorative glazes: Tall Vases, Chawan (tea bowls), plates and wall pieces inspired in natural landscapes. A Fellow of the Craft Potters Association, he is also a musician active both in the UK and abroad.

Marilza makes decorative and functional ceramics in stoneware and porcelain: plates, bowls, sculptural pieces and ceramics jewellery. She is also an artist painting in watercolour and acrylics. The main inspiration for her work, both in ceramics and painting is colour, as perceived from her travels abroad.