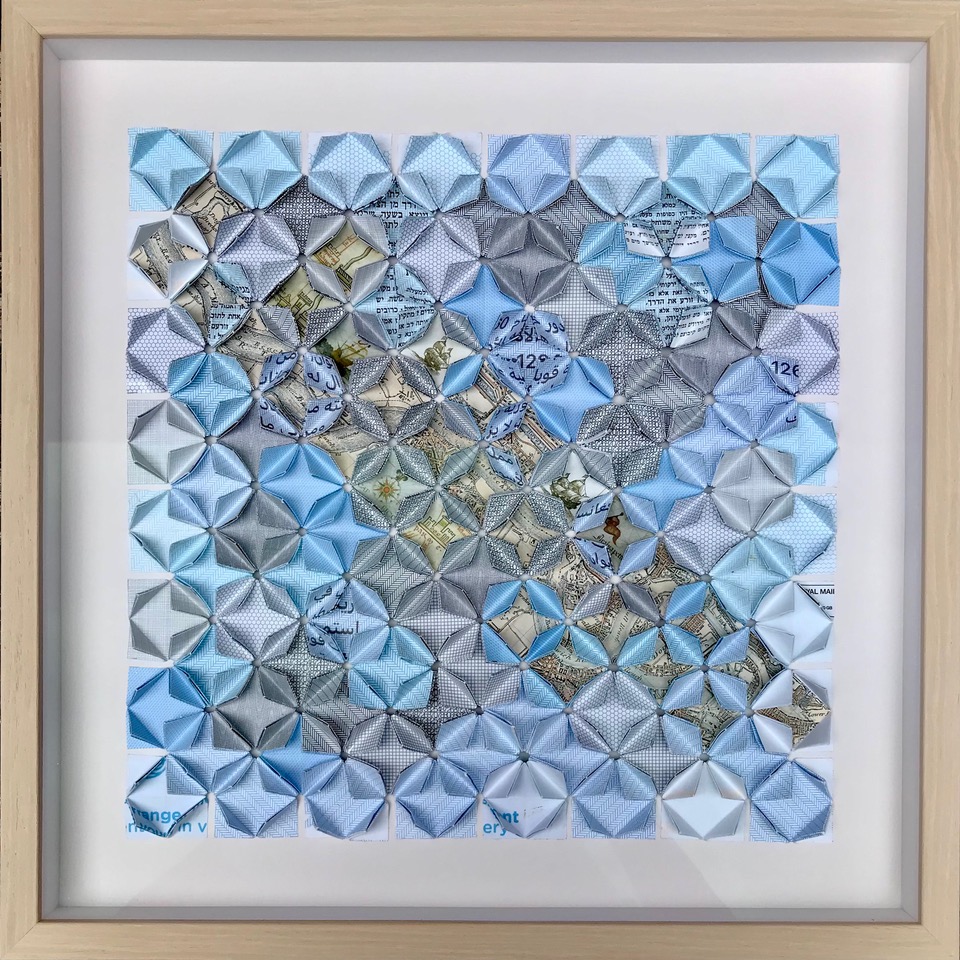 Hedy Parry-Davies
Art and architecture
17 1/2 Cecilia Road, E8 2EP
Art and architecture have a symbiotic relationship and mutual inspiration in my life. Having trained and practiced as an architect for several decades, I now enjoy the freedom of constructing artwork born out of my visual curiosity and processed by my imagination.
My mixed-media artwork discernibly derives from my observations of the natural and the built environments, and the marks left on them by time and human intervention. Urban decay, redundant structures, rust and graffiti are incorporated into pictorial worlds that show the beauty in decay.
The textures and structures of iconic buildings trigger three-dimensional tessellations that express form, colour and materiality in their compositions. 
I work from my studio in Dalston, East London. I am a member of ArtCan and the Society of Architect Artists.