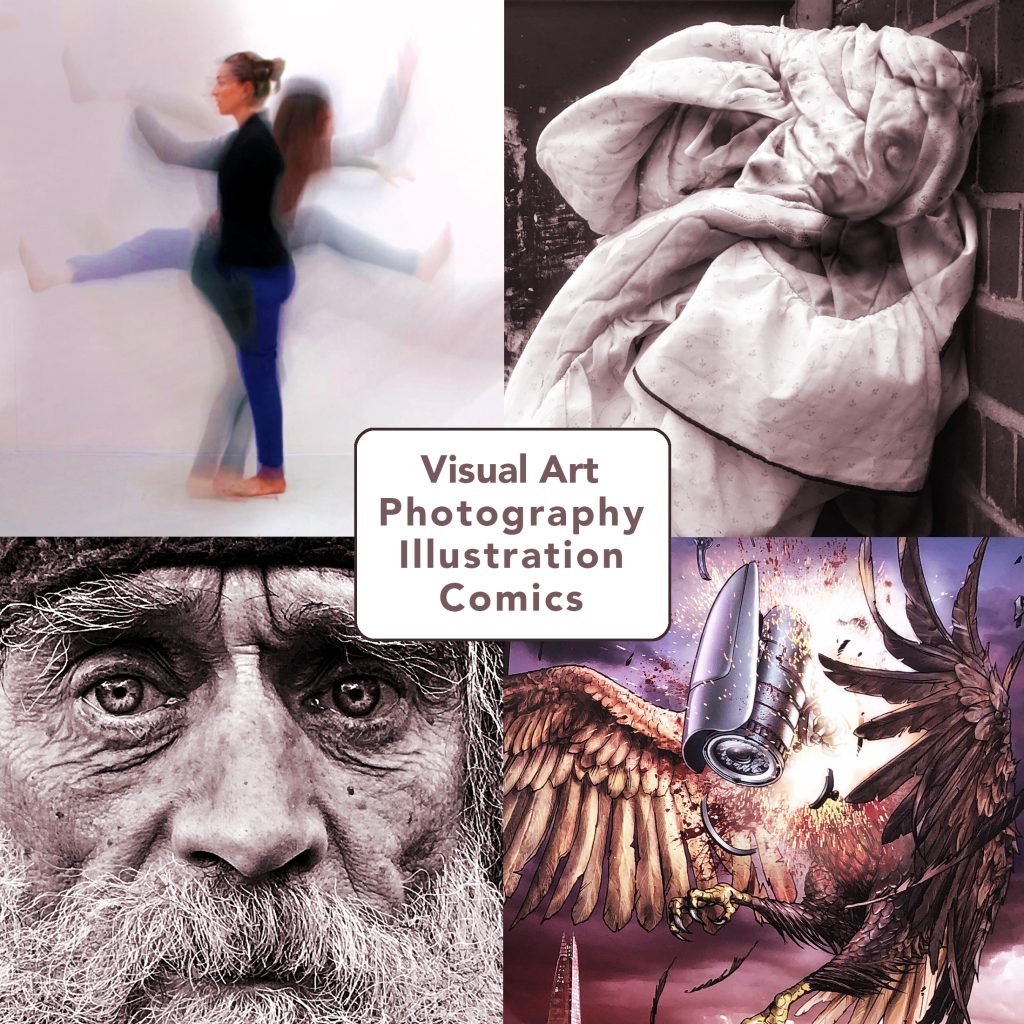 Gianluca Bonomo
Fine Art, Illustration, Comics, Photography
Multimedia artist Gianluca Bonomo unveils a poignant selection of photographs and digital art that explore the human experience of homelessness and neglect.
50% of proceeds will go to "Crisis" Homeless charity, which provides shelter and/or support to homeless people

, including in Hackney.
Gianluca Bonomo is an award-winning multimedia artist author based in London (UK). He attended the art college in Palermo (Italy) before moving to Rome where he studied Modern and Contemporary Art History at the University La Sapienza. Gianluca is an eclectic artist who has developed various projects in the fields of visual arts, comics and cinema and a winner of several awards (Dance On Screen, Channel 4 Four- Docs, Bells From The Deep competitions). Gianluca has also worked for Channel 4, BBC, Davis Films, The University of the Arts in London, The University of West London and many other organisations and artists including M. J. Bassett (Solomon Kane), Imogen Heap, Mika. His artworks, books and shortfilms have been presented in a great variety of festivals, galleries and comic cons in Europe and beyond.