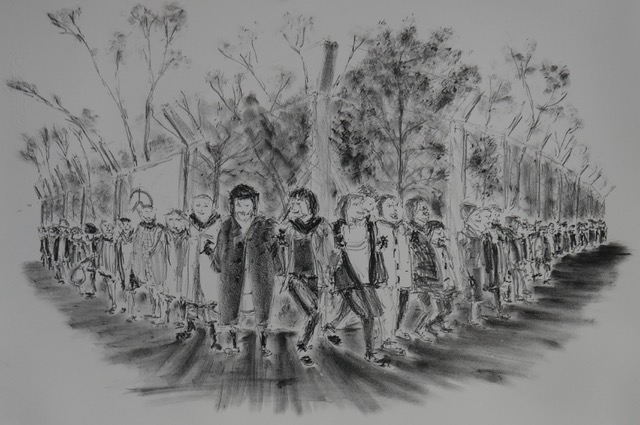 Adam Forman
2d drawing / painting / printmaking
Adam Forman is going to be showing work at:
37 Parkholme Road, E8 3AG
Taking photos as source material I make drawings. prints and paintings. In Crossing:Hackney 365 I took the same photo every day for a year. The photos became a slide show and produced a series of drawings ,lithographs and paintings of the same site in Hackney. Since then I have worked on a project: Edgelands, exploring the meeting of sea and land along the Thames and Essex coast. Where the natural meets the industrial, human intervention in the wild.
Current projects include an exploration of Death Masks, documenting 30 yrs since the Greenham Common Women's protests and a constant fascination with landscape. I produced stone lithographs during a residency at Lemonade Press in Bristol.